Management and maintenance
Once operational, your water treatment plant needs maintenance, operational management and any optimisations. Here again, Aquaplus can help. Either all-in or via partial assignments. Here too, flexibility is the key word.
Maintenance and operation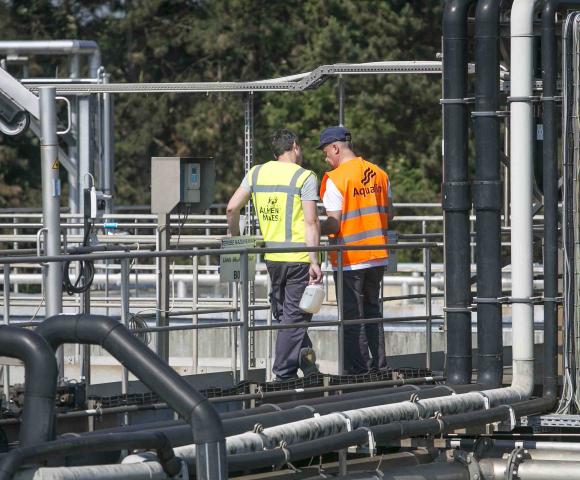 All-In service...
Aquaplus gladly helps look after your water treatment. What are we talking about? Day-to-day management, process control and optimization, maintenance or, for example, the administration of sludge management? Aquafin, the parent company of Aquaplus, employs around 500 experienced operators. In this way there is always a team of employees present in the region to support you.
... or do you prefer partial assignments?
You want to keep part of the management in your company, but need process-technical support for process problems or on a quarterly basis? Or you require rather periodic analyses, environmental coordination or assistance with chemicals dosage? These also are possible with Aquaplus. We are at home on all markets.
For both process monitoring and problem-solving, Aquafin has in-house experts in microscopy and microbiology, physical/chemical analyses (ISO 17025 certified) and installing and maintaining process instruments (analysis instruments, probes etc.).
Reliable maintenance of your water treatment installation?