Aquaplus internationally
On the international market Aquaplus takes part as a consultant in international open tender processes. Our main focal point is the new European Union member states. We undertake assignments for the European Commission, for national governments, cities, municipalities and utilities at all stages of the waste water treatment cycle. Outside Europe, Aquaplus is active mainly in the Middle East and China.
Approach to international water treatment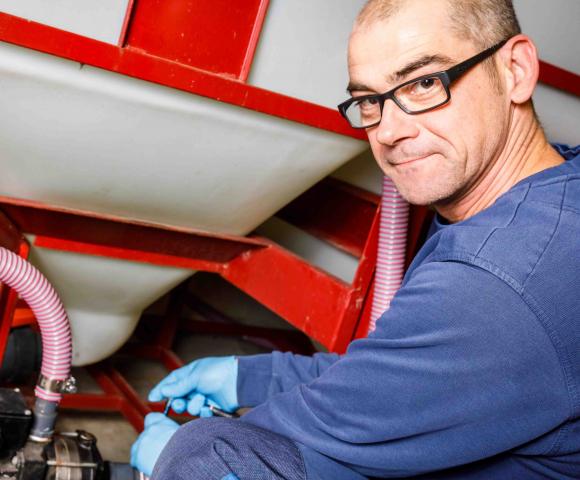 Our clients
Aquaplus has the specific knowledge for building dossiers for the European Union. We regularly work with public administrations or non-governmental organizations that support the development of water treatment infrastructure in specific regions.
Aquaplus opts to develop sustainable relationships based on mutual trust and good communication. In a number of countries, Aquaplus teams with local agents or companies who know the local market. In this way projects are undertaken rapidly while meeting all local rules. We also operate as subcontractors for major international market players, undertaking project steps that require specific knowledge which these companies do not have in-house.
Given the physical distance from our customers, transparency is central. You know at any time where your project stands in terms of the agreed timing and budget.
Zoning plans
Zoning plans indicate how waste water treatment is best organized in such areas and where treatment is best done individually or collectively.
Master planning
The logical next step after preparing the zoning plans is to determine the investment priorities for the water treatment infrastructure. The master planning tool calculates the best order of project execution, taking into account the ecological, economic, technical and social characteristics of the particular area.
The final master plan provides, for each treatment area, an overview of all projects necessary for arriving at the required treatment level at the lowest possible cost.
Your company (Aquafin) has been a key contributor to our work. You have made eminent experts available for us.
Sewer systems and Hydroplan
Sewers form the veins of the urban waste water cycle. They represent an underground capital. Unseen and with relatively long life spans, they often receive too little attention. This can
result in broken sewers or flooding, with potentially serious financial, socio-economic and ecological consequences. Various pre-emptive measures are available to prevent this, such as sewer cleaning, inspection and renovation.
Using the Hydroplan risk-based methodology, developed by parent company Aquafin, asset managers can integrate risk analysis into their infrastructure management. Investments can then be precisely targeted to achieve a balance between preventive and curative measures. In the long run, this reduces both the financial impact and the nuisance to local residents.
The Hades ® decision support tool
Hades is a decision support software program that models the life cycle of a sewer system with Monte Carlo simulations. It provides an overview of all potential costs of risk situations and defines and quantifies preventive measures. In this way different operational approaches can be placed side by side in order to determine the best maintenance pattern for each sewer as a function of the return period and quality. This program also defines the required long-term maintenance budget and determines where and when sewers need to be inspected or renovated.
Training and education
Based on Aquafin's experience in planning, design, R&D, construction, operation and maintenance of waste water treatment plants, Aquaplus offers made-to-measure training for all aspects of the management or maintenance of a water treatment installation.
We have really appreciated the capacity building exchange. We work very hard now to improve in the areas that you have identified to be lacking.