About us
Aquaplus is a subsidiary of Flemish water treatment company Aquafin, offering made-to-measure solutions for all facets of water treatment.
Water treatment by experts
Bespoke projects for every industry
We have clients in various sectors, including food and beverage, chemicals and the pharmaceutical industry. The only common feature of the various projects we undertake is the requirement for in-depth knowledge of water treatment. One company needs a process audit, another is looking for a partner to renovate its treatment plants.
Some clients want to focus entirely on their core activities, and are happy to hand over management of their water treatment to Aquaplus. We serve each client type with equal pleasure.
Consultancy with a plus
Like all consultancy companies, Aquaplus provides project advice or guidance. But we offer an added bonus: our people know from their own experience that the solutions they propose must also be easy to operate at a later stage. We also take the total cost of ownership into account from the outset. In this way there are no unpleasant surprises later with maintenance or replacement costs.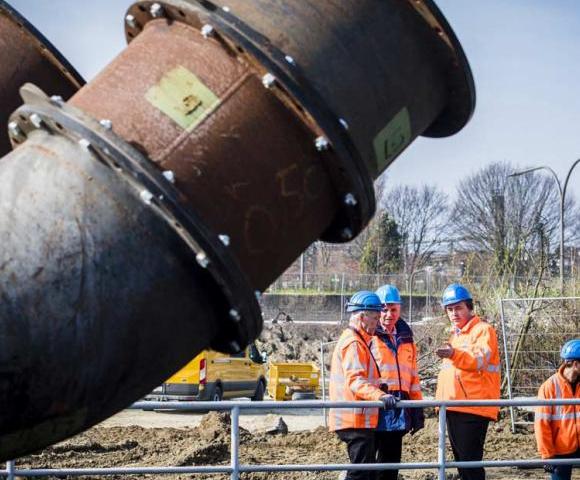 Construction and renovation challenges
Like construction companies, Aquaplus has experience with building and renovating different types of installations. On top of this we know which installation type will perform optimally in which circumstances. We work completely independently from suppliers.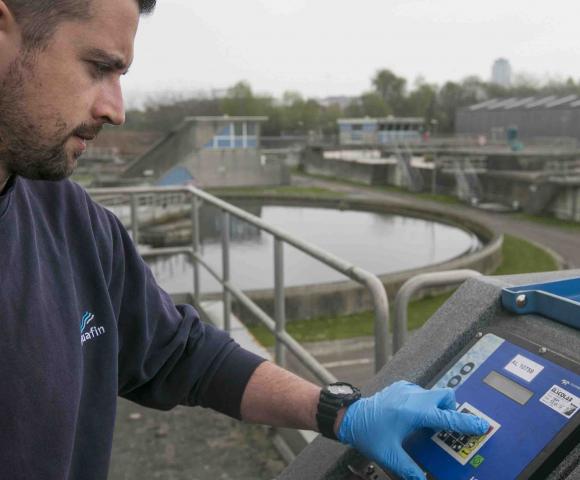 Operator with a love for the profession
We know how your infrastructure needs to be managed on a daily basis to meet environmental standards. From our strong technological background, we can also tell you exactly which control adjustments or renovations are needed to upgrade the performance of your installation.
Our ISO-55001 asset management certificate for the entire water cycle is a unique asset that benefits Aquaplus clients
The Aquafin Group
Parent company Aquafin is responsible for the water treatment infrastructure of the Flemish Region. Aquafin looks after pre-financing, design and construction, operation and asset management. With more than 300 installations and 5,000 km of pipes under management, our one thousand colleagues know the entire water treatment cycle through and through.
Combine this with the specific industrial knowledge accumulated through Aquaplus, and you can be certain of well thought-out solutions that our employees know to work in practice.
Total remediation solutions for rural areas
For water treatment issues there is no one all-embracing solution. Each case is unique. Through experience with treatment projects in development areas, we are familiar with the specific needs of rural areas. We focus here on sustainable, efficient techniques that allow the treated waste water to be reused, for example for irrigation purposes. We look for the most sustainable way to process the sludge locally and are fully committed to the benefits of solar energy.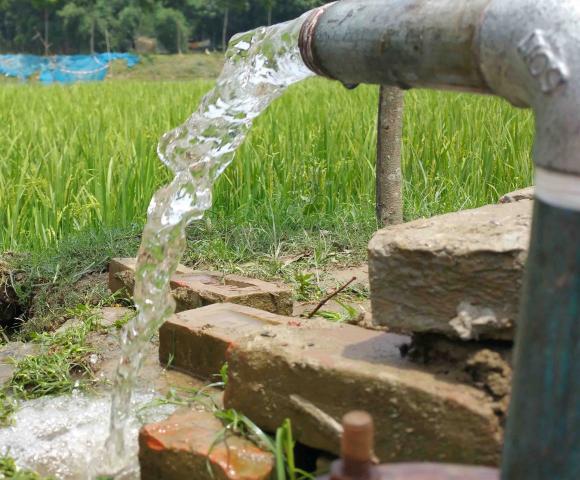 Application of energy-efficient technology
With AquaNAV, Aquaplus offers a proven technology, whereby a control algorithm tells the treatment plant exactly when the aeration needs to turn on and off for better effluent quality with the lowest possible energy consumption. Parent company Aquafin developed this technology and has successfully applied it at its own installations for many years.
Asset management
With our LCA (life cycle analysis) methodology we can also compare the environmental impact of different technologies over the entire treatment plant life cycle, from construction through to decommissioning. In this way clients can make the most sustainable choices. One project among many: Aquaplus developed an asset management plan for the entire treatment infrastructure operated by Haya Water in Muscat, Oman.
Sustainable and innovative technology
Innovation and research play a prominent role at parent company Aquafin. This is continuously testing new technologies on the market and applying the most cost-effective ones to its own infrastructure. We have experience with generating green electricity by fermenting excess water treatment sludge into biogas. Aquaplus is also familiar with technology to treat heavily polluted sludge water in a separate stream in an energy-efficient way.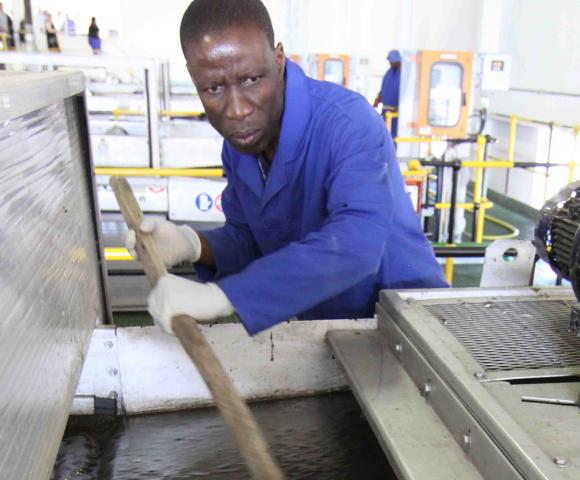 Consultancy and knowledge building
In Botswana, Aquaplus assisted for three years the public corporation responsible for the drinking and waste water of the country's two main cities, the capital Gaborone and Francistown. Large treatment plants already existed in both cities, but the process know-how was inadequate to run them properly. Here we provided advice, trained the staff and introduced a maintenance methodology
Prefer not to lose any more sleep over waste water?
Curious to know about the expertise that Aquaplus can offer for your water treatment process? Contact us for an exploratory meeting and find out what costs you save with our advice.